Dave Valliere ...pronounced "VAL YEAR" is a New England native who plays guitar creating songs from imagination and real experience.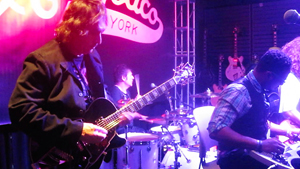 VIDEO LINK
The D'Angelico Guitar Party featuring Dave Valliere from Herb Reed & The Platters, Clem Burke from Blondie, Robert Randolph from Robert Randolph & The Family Band and friends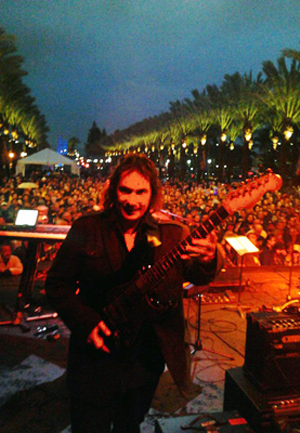 Dave Valliere
Dave Valliere live on stage outdoors at the packed NAMM Show getting ready to jam with the Living Legends in Anaheim, California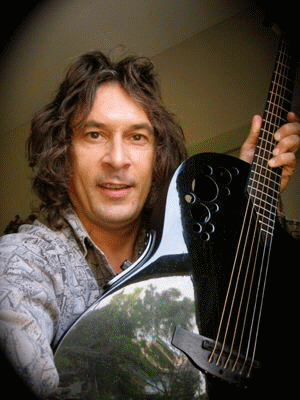 Dave Valliere & his sleek Ovation Elite T Model 1778 TX with custom paint
Dave maintains his relationship with Ovation Guitars by producing world-class music on their world-class equipment. Here he shows-off his multi-hole Elite T masterpiece ...capable of brilliant highs and solid lows. A gift from the master craftsmen at Ovation Guitars ...artwork that performs.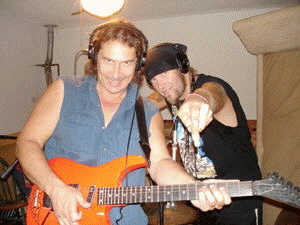 Dave Valliere & Patrik Johansson
Back in the studio Dave records his new album with long-time friend,
outstanding Swedish drummer Patrik Johansson
Yngwie Malmsteen, Joe Satriani, Steve Vai
at Steve Gordon's Royal Palace Studios in Miami, Florida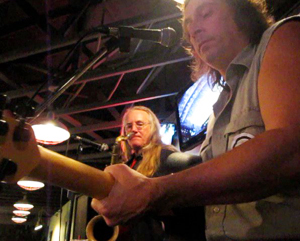 L-R Charlie DeChant, Dave Valliere
Dave jams with friend Charlie DeChant Hall & Oates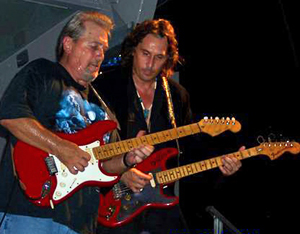 L-R Dan Toler, Dave Valliere
Dave Valliere guitar melodies with Dangerous Dan Toler Allman Brothers Band




L-R Phil Stokes, Fran Sheehan, Dave Valliere
Dave Valliere plays the blues with bassist Fran Sheehan from the group Boston, along with Phil Stokes trading in his bass for a guitar Pure Prairie League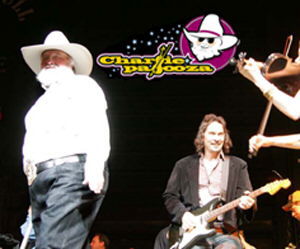 Dave Valliere and Charlie Daniels
Another great year, and another Benefit Concert for The Angelus with Charlie Daniels. Dave would like to congratulate Charlie for joining music greats Reba McEntire, Kenny Rogers, Alabama, Buck Owens and Dolly Parton by receiving a Career Achievement Award from the Country Radio Broadcasters, Country Music DJ and Radio Hall of Fame.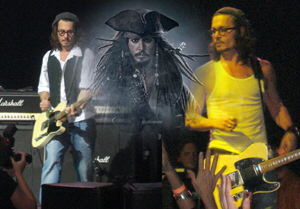 Johnny Depp with The Kids at Pompano Beach - Witkin Memorial Show
A band rehearses for a concert in a beautiful studio in Miami. Dave, while at-the-studio runs into one Captain Jack Sparrow ...yep, Johnny Depp ...busy rehearsing with his old band, The Kids in preparation for a concert at Pompano Beach. They get to talking, and Dave lends Johnny his Fender Telecaster to try, and they both have a laugh talking movies and the Beatles. Dave says, "God Bless ya Johnny!".

After spending the Summer touring Finland, Sweden, Holland, and Italy, Dave returned home to sunny Florida in-the-Fall in time to play 3 nights with former Ghost Riders bandmates Barry Rapp Henry Paul Band/Doug Kershaw Band, and Phil Stokes Pure Prairie League, and along with Crosstown Bob Rumer Tommy Crain & the Crosstown All-Stars Band at the Seminole Hard Rock Hotel & Casino in Tampa, and all witnesses swear that it was a gas!