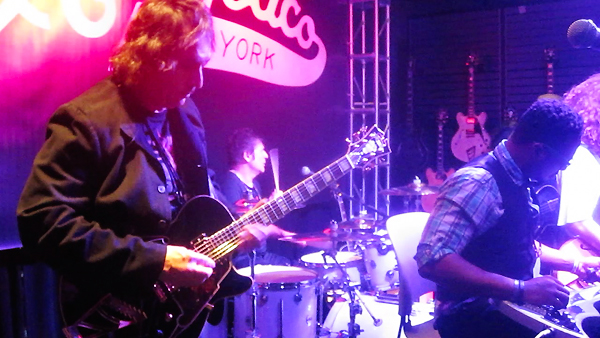 The D'Angelico Guitar Party featuring Dave Valliere from Herb Reed & The Platters, Clem Burke from Blondie, Robert Randolph from Robert Randolph & The Family Band and friends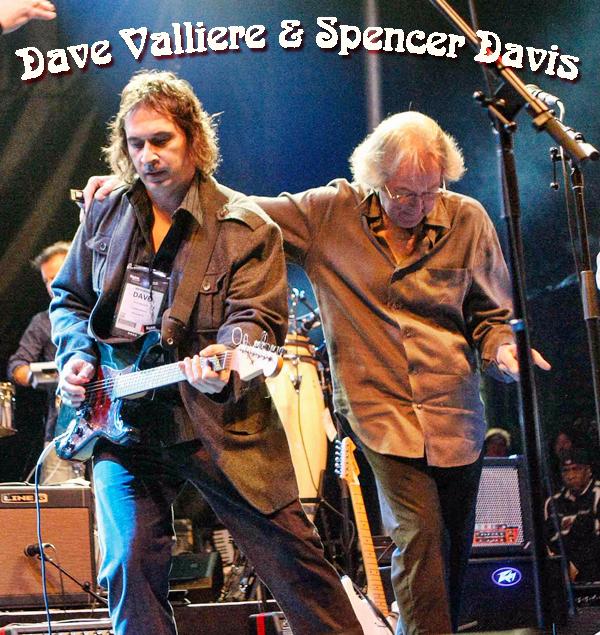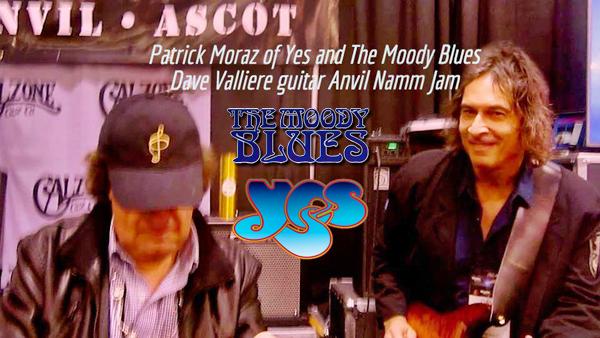 L-R Patrick Moraz & Dave Valliere
Dave jams with keyboardist Patrick Moraz Yes & The MOODY BLUES in the Anvil booth at the NAMM Show.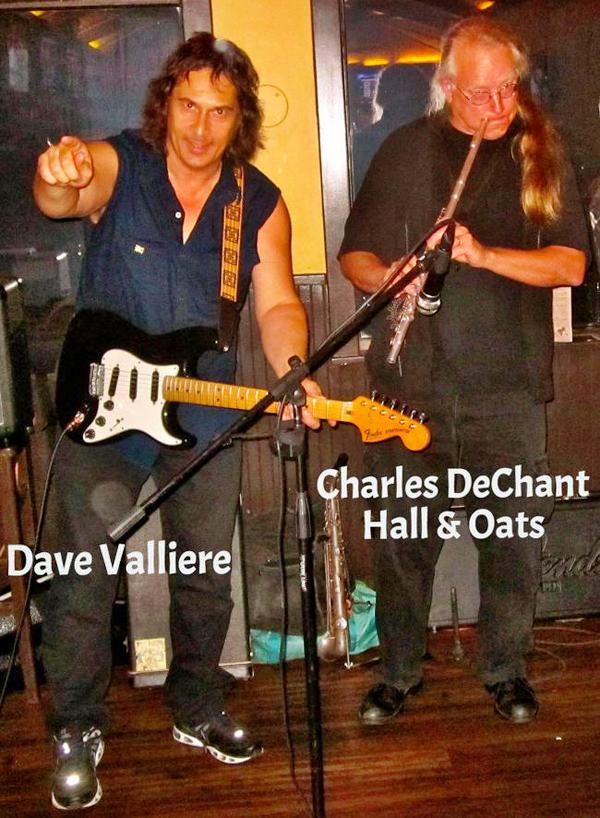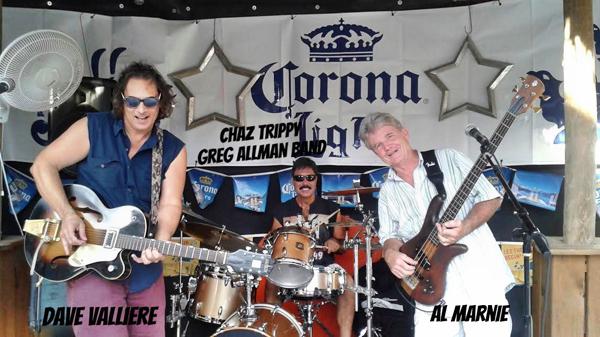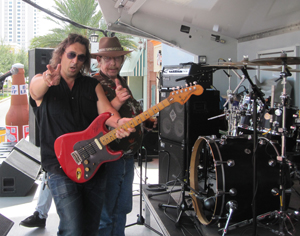 L-R Dave Valliere & Bob Burns
UpdateDave Valliere reunites with friend Bob Burns, original Drummer for Lynyrd Skynyrd, to play a concert together in Florida!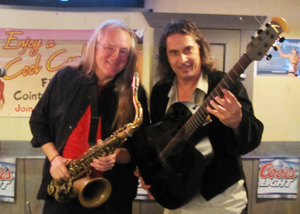 L-R Charlie DeChant & Dave Valliere
Update:2011 sees Dave jamming with Charles "Mr. Casual" DeChant Hall & Oates live in Tampa.
Charlie is the renowned saxophone and keyboard player for
multi-platinum selling recording artists Hall & Oates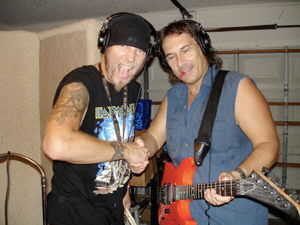 L-R Patrik Johansson and Dave Valliere
Update: July 2009 - Dave Valliere and Patrik Johansson start recording the Winter Tree album
at Steve Gordon's Royal Palace Studios in Miami, Florida.
In between mixing for George Benson George Benson and Prince Prince,
Steve makes time to record Dave and Patrik.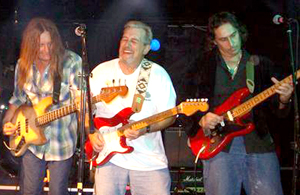 L-R Phil Stokes, Dan Toler and Dave Valliere
Update: August 2008 - Dave is now a member of - SOUTHERN ROCK'S FINEST Band featuring Dan Toler Allman Brothers, Phil Stokes Pure Prairie League, Buzzy Meekins Danny Joe Brown - Molly Hatchet, Garry Guzzardo Marshall Tucker, Steve Grisham Outlaws
Wow! what a lineup! Click HERE for upcoming shows





Along with a new song, Counterfeit Schizophrenic, Dave has a new album coming out featuring Taz Digregorio Keyboardist for Charlie Daniels along with Patrick Johansson Tour Drummer for Yngwie Malmsteen and Joakim Svalberg Keyboardist for Yngwie and The Turner-Hughes Project.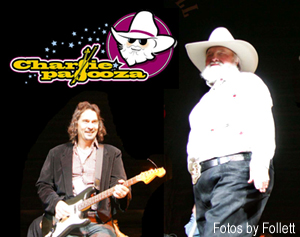 Dave Valliere and Charlie Daniels
Update: 2008 - Another great year, and another Benefit Concert for The Angelus with Charlie Daniels. Dave would like to congratulate Charlie for joining music greats Reba McEntire, Kenny Rogers, Alabama, Buck Owens and Dolly Parton by receiving a Career Achievement Award from the Country Radio Broadcasters, Country Music DJ and Radio Hall of Fame.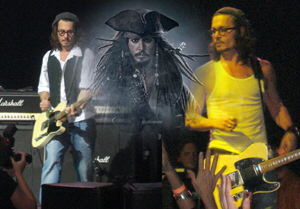 A band rehearses for a concert in a beautiful studio in Miami. Dave, while at-the-studio runs into one Captain Jack Sparrow ...yep, Johnny Depp ...busy rehearsing with his old band, The Kids in preparation for a concert at Pompano Beach. They get to talking, and Dave lends Johnny his Fender Telecaster to try, and they both have a laugh talking movies and the Beatles. Dave says, "God Bless ya Johnny!".

After spending the Summer touring Finland, Sweden, Holland, and Italy, Dave returned home to sunny Florida in-the-Fall in time to play 3 nights with former Ghost Riders bandmates Barry Rapp Henry Paul Band/Doug Kershaw Band, and Phil Stokes Pure Prairie League, and along with Crosstown Bob Rumer Tommy Crain & the Crosstown All-Stars Band at the Seminole Hard Rock Hotel & Casino in Tampa, and all witnesses swear that it was a gas!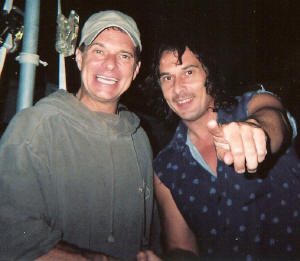 Dave and Diamond David Lee Roth
of Van Halen fame laugh it up
with the media backstage in Florida.
Update: Fall 2007 - Diamond Dave is on a well -reviewed tour with Van Halen




Dateline August 24, 2006
Dave Valliere and Patrik Johansson of the Dave Valliere Group hit the recording studio in
sunny Ft. Lauderdale to record "Ocean Child", "Fool To Cry", "Soldiers", and "Amber Was Cut". Dave would like to publicly congratulate Patrik on his G3 Tour DVD:
"G3 Live in Denver" (Yngwie Malmsteen, Joe Satriani, Steve Vai) going platinum!